Monday, 17 October 2022
Grand Cayman – The Department of Vehicle and Drivers' Licensing (DVDL) new West Bay location was officially opened at the Jacques Scott Market Place last week (Friday, October 14).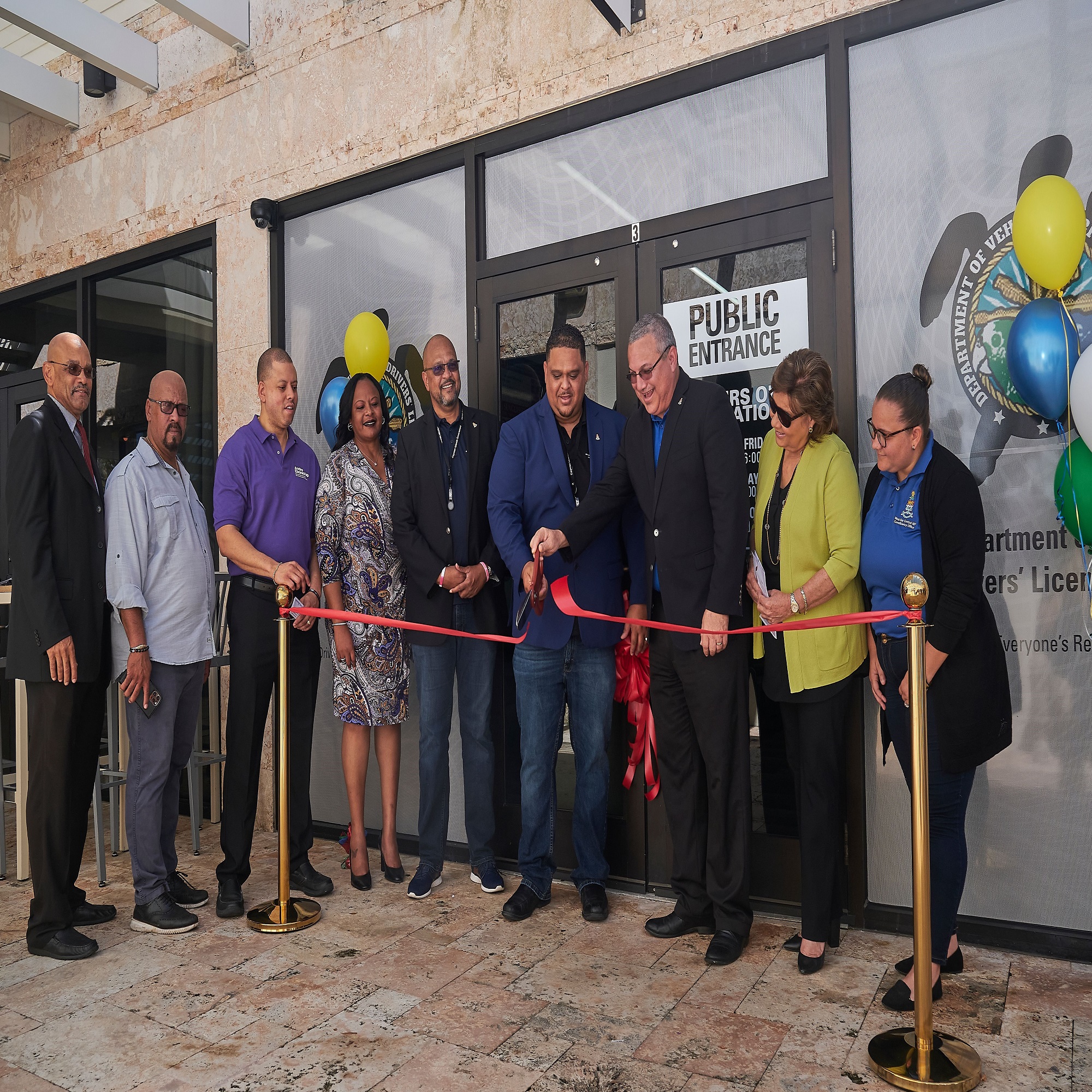 The office was opened by Minister of Infrastructure, Hon. Jay Ebanks, Deputy Governor Franz Manderson, DVDL's Director David Dixon along with other government officials and members of parliament.
Hon. Jay Ebanks stated that the previous location in West Bay served its purpose but could no longer provide the level of service that the Government wants customers and employees to experience. "This location will not only offer more office space for our customers but will provide better accommodation for our staff, and a place for more equipment such as the drivers' licensing machine and QLogik ticketing system," he stated.
He also noted that the new office space has allowed the Ministry to increase staff capacity to include a supervisor, three licensing officers and a customer service officer.
Deputy Governor Franz Manderson congratulated the DVDL team for the positive level of transformation that has been taking place at the Department, emphasising that since the start this year, of the 14,241 customers that attended the West Bay Office, 97% of those customers stated they were very happy with the customer service provided.
He further thanked the staff noting, 'You have shown what can happen when everyone puts their minds together and decides that they will put the customer at the heart of everything that we do. We have first class staff members within this entity and you all make me proud".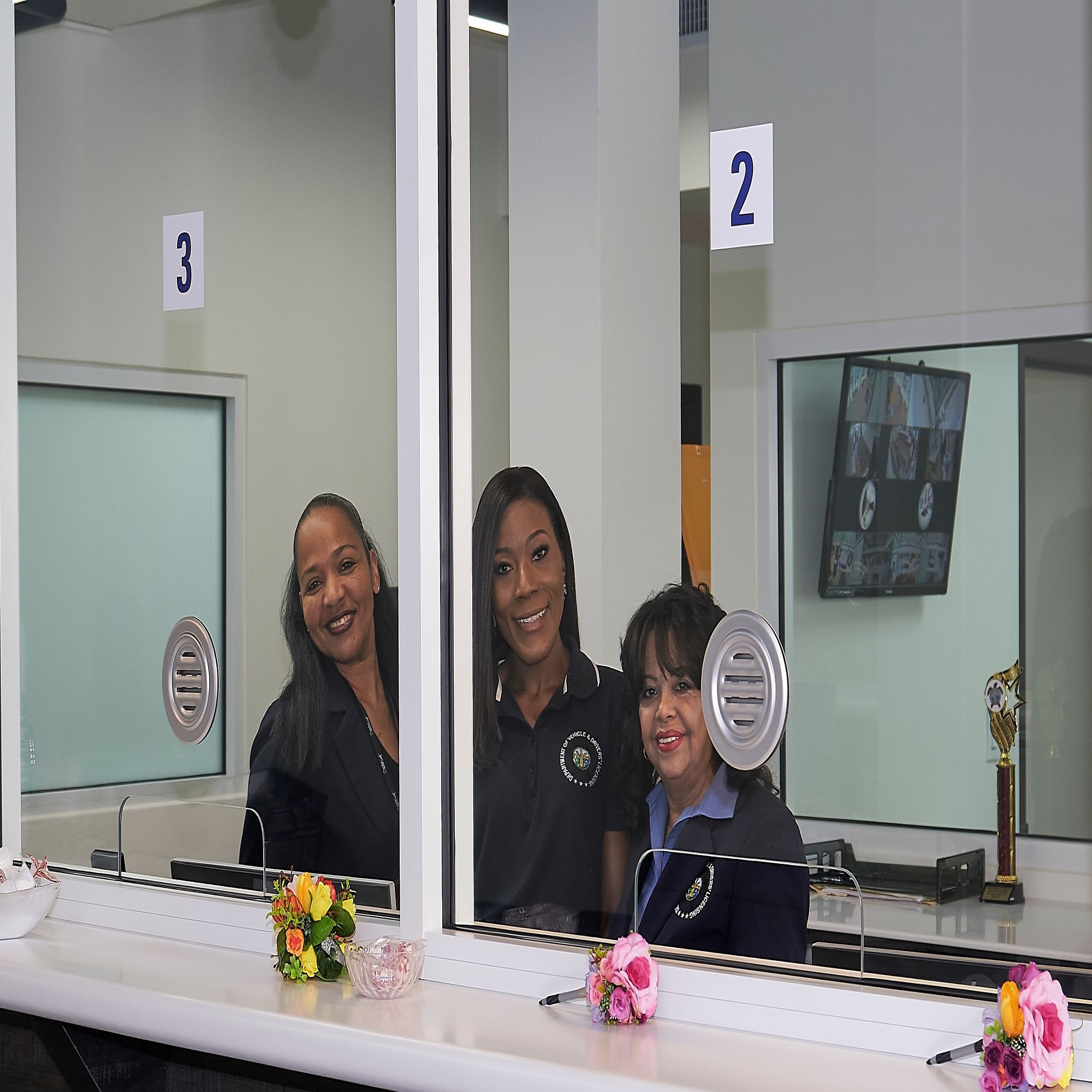 Director David Dixon stated that the Department is progressing well with its change agenda to make it more convenient for Caymanians and residents to access the services they need. "We are striving to adapt and modernise our services, including those offered online, to better meet the needs of our customers", he said.
The 1,200 square feet office offers a larger lobby area, more seating, public restroom and is user friendly to the elderly and persons with disabilities. The facility is also at a location that provides ample parking.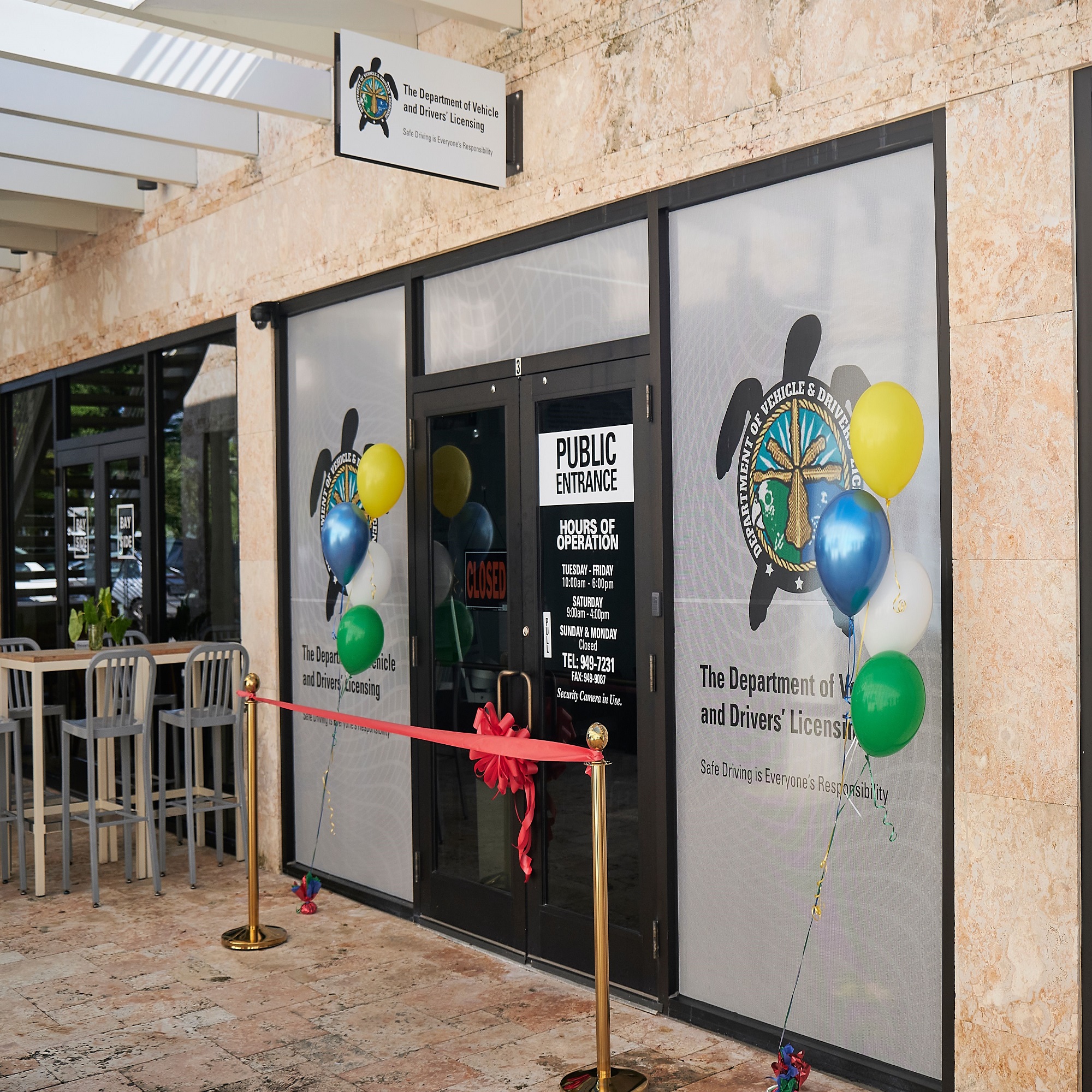 In attendance at the opening ceremony were Hon. Andre Ebanks, Minister of Innovation and Social Development; Hon. Bernie Bush, Minister of Youth; Hon. Sabrina Turner, Minister of Health and Wellness, Parliamentary Secretaries Isaac Rankine and Heather Bodden, representatives from the constituency office of Kathy Ebanks-Wilks, among other persons.